Join today
III. Drawing From Life
Use common household objects to teach you how to find the Geometric Essence in everything you see.
Course
Year II: Semester I
Materials
Sketchbook, pencils, erasers, still life setup
Duration
15 weeks
30-50 Hours
Subscription
Atelier Membership
What you are going to learn
A few more words about this course
This is course is very exciting. After learning the Foundations of Drawing, your ability to draw from life will take a giant leap forward. After this course you will find yourself drawing constantly in delight.

In this course, we will delight in simple everyday items from your kitchen. Celebrating the homemade life as we draw tomatoes, oatmeal containers, cracker boxes and teapots. Each of these objects, simple in geometric form, will be a great jumping off point to start drawing still life.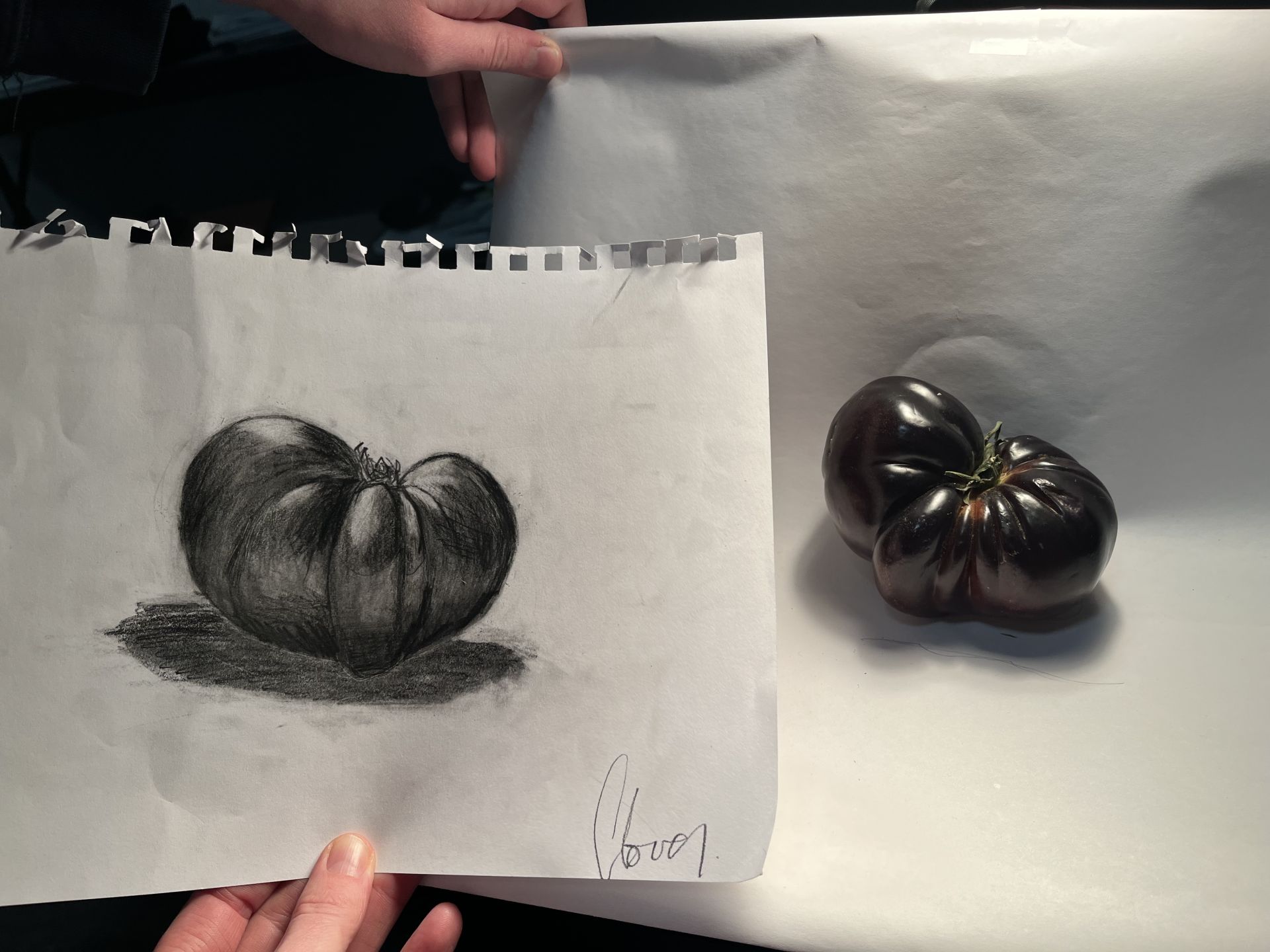 Kevin's paintings draw on the classical methods he acquired in Florence, and are applied in a contemporary context to the world around him. Interested in the sublime that is to be found in the mundane, his paintings speak to us in common terms, the poetry of everyday life.
Course reviews
"I couldn't believe how fast I drew this tomato, and I'm really proud of it. I never thought I could draw so well, so quickly."
Homeschool student, 12yrs old
7th grade
"This is the only homeschool art program that offers a ground up curriculum that clearly explains step by step how to draw."
Homeschool Mother
NYC